Brown Distributing Company
1300 Allendale Road. West Palm Beach, Florida 33405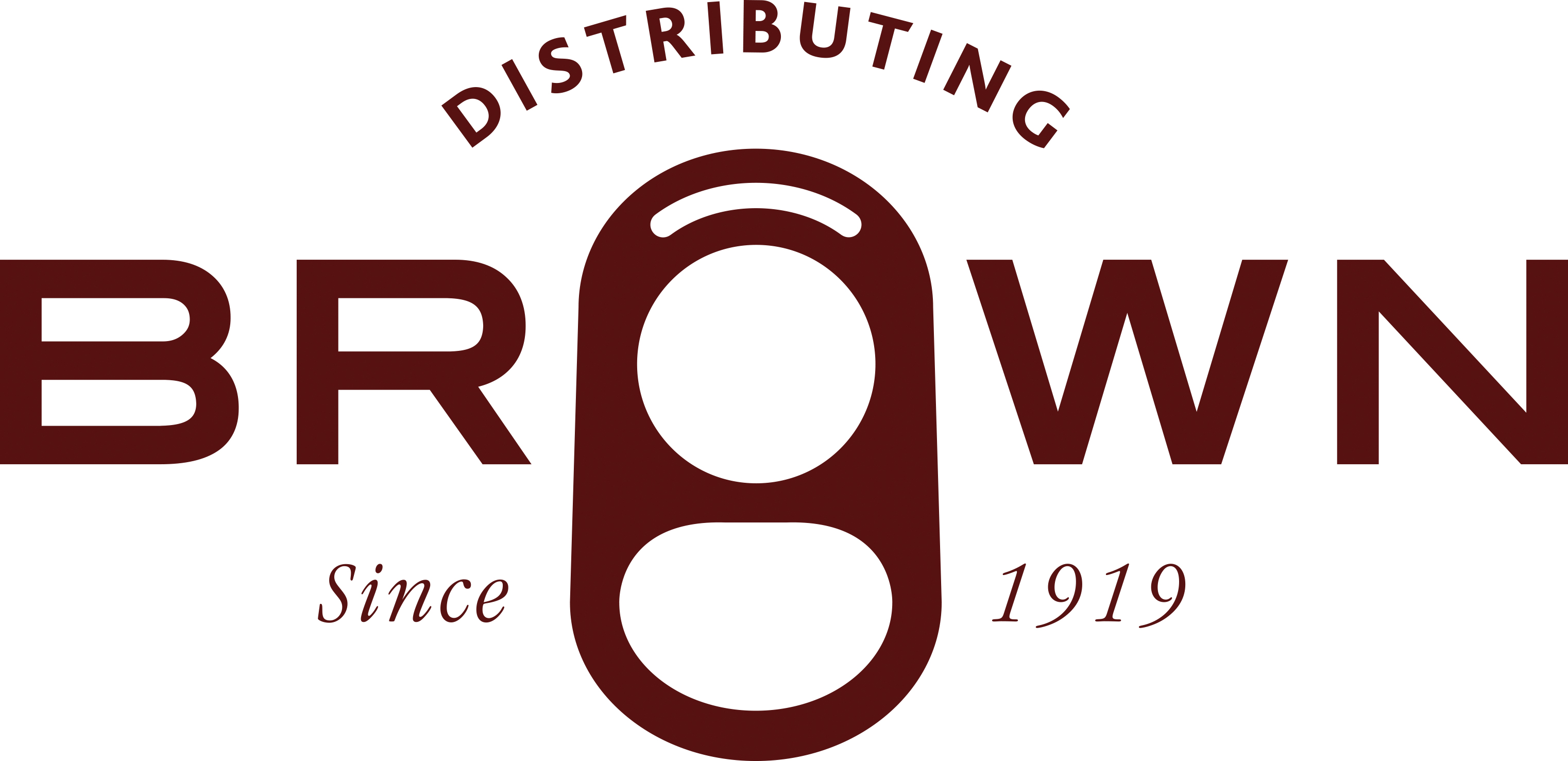 Opening Hours
Monday :

Closed

Tuesday :

Closed

Wednesday :

Closed

Thursday :

Closed

Friday :

Closed

Saturday :

Closed

Sunday :

Closed
Since 1919, Brown Distributing Company has grown into a beverage distribution business with combined sales of over 11 million cases annually and serving in excess of 6,000 retailers with over 500 employees.
The Brown History
In 1919, brothers Abraham and Isadore Brown formed a Richmond, VA-based soda-bottling business where they produced a cherry-flavored soft drink. The company soon grew to a Pepsi bottler/distributor serving the Richmond-Petersburg area.
The end of Prohibition in 1933 allowed Brown Dis to add their first beer, MD-brewed "Wolf Beer" to their operation. In 1935, August "Gussie" Busch, recognizing the Company's growth, met with Abe Brown. Within a year the Company became the Anheuser-Busch wholesaler for the Richmond-Petersburg area. Around this same time, Abe's son, Jacob Brown joined the business.
Toward the end of the 1940s, the Richmond and Petersburg businesses became separate entities, and in 1951 Abraham and Jacob formed Brown Distributing Company (BDC) in Richmond.
In 1969, Brown sold its Pepsi-Cola operation in order to focus on its beer distribution. During this period, Jacob's son, Larry, was instrumental in expanding their business when they acquired an Anheuser-Busch franchise in Palm Beach County, Florida in 1984. They also acquired the Petersburg, VA-area Anheuser-Busch distribution operation in 2001, putting back together the original Pepsi bottling-operation footprint.
In 1999 and 2006 respectively, Larry's sons, Jason and Reid, joined the business and began enlarging its scope, adding a non-alcohol portfolio including teas, waters, and juices. In 2009, the Company acquired Legendary Distributing, a Richmond, VA start-up craft distribution company that allowed Brown to start selling a variety of local and regional craft beers.
That same year, BDC acquired Fresh Beer, Inc., a micro-beer and specialty import distributor covering Palm Beach to Key West, Florida. The addition of this southeast-Florida operation further expanded the Company's territory and its portfolio of local and regional craft beers. In 2011, Brown Distributing Company's reach extended to the entire state of Florida with the addition of Florida Micro Beverage, Ltd. The new Florida "Specialty Division" was then split into two regions to efficiently supply this exponentially growing market. With the development of this market, the Company added more than 200 jobs during a period of high national unemployment.
The Richmond-based, family-owned Brown Distributing Company has grown from a producer of a single cherry soda to a highly regarded beverage distribution business. We pride ourselves on having an eye toward the future by being the distributor of choice in Virginia and Florida.
Our Company
"Our focus as a family-owned organization is to have the best people, finest products, and provide the highest customer service to our partners who make this all possible. We believe our people drive the organization and are the most important factor of our 90-year history."
-Jason Brown and Reid A. Brown