Bunnboh Churros
1751 Palm Beach Lakes Blvd, West Palm Beach, Fl 33401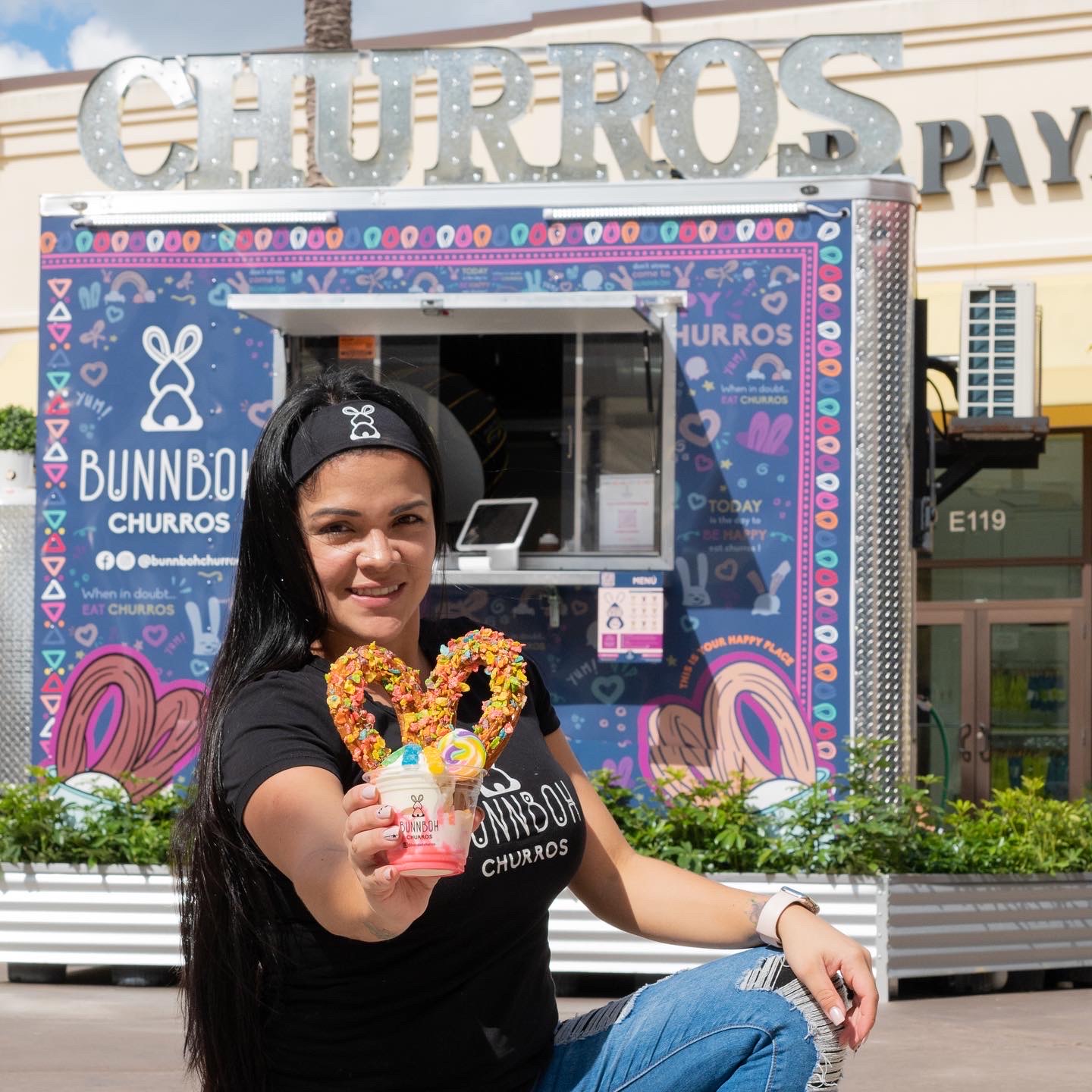 Opening Hours
Monday :

Closed

Tuesday :

Closed

Wednesday :

Closed

Thursday :

Closed

Friday :

Closed

Saturday :

Closed

Sunday :

Closed
We are part of a millennial era that takes us around the world with a need for constant innovation.
And for us it is important to create an experience that is different from the conventional. That is why we have created churros with ice cream dessert from a bunny, where the churros that change flavor resemble ears, the Vanilla or chocolate ice cream they resemble the body and an extra element resembles the tail.
Would you like to create your own bunny?
Bunnboh Churros es un negocio que se especializa en ofrecer deliciosos churros recién hechos combinados con helado en una forma creativa que simula un conejito, que hace referencia al branding de la marca. La empresa fue fundada hace dos años por una Venezolana que queria ofrecer algo diferente en el mercado de postres en Palm Beach. Bunnboh Churros inicio con una pequeña carpa que iba a comunidades, pero el crecimiento lo pedia el publico y asi se expande con un local mas formal en el Palm Beach Outlet, hoy en dia nos dedicamos tambien al servicio de catering y estamos en el proceso de franquicia.