Statewide Realty Group LLC
2054 Vista Parkway Suite 400 West Palm Beach FL 33411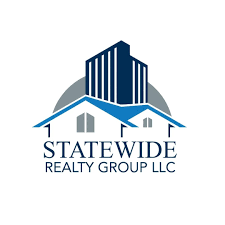 Opening Hours
Monday :

09:00 - 5:00

Tuesday :

09:00 - 5:00

Wednesday :

09:00 - 5:00

Thursday :

09:00 - 5:00

Friday :

09:00 - 5:00

Saturday :

Closed

Sunday :

Closed
Statewide Realty Group, fue creada en el 2021, y esta localizada ahora por Okeechobee Blvd y Jog Rd, comenze con 1 solo agente y ahora la empresa tiene 24 agentes independientes, ya pronto nos estamos mudando a una oficina mas grande que esta localizada por la Job Rd y Foresthill Blvd
Statewide Realty Group, es una empresa inomibilaria, donde ayudamos a los clientes a conseguir su futuro hogar ya sea compra, venta, renta, comercial, terrenos, y tambien asesoramiento inmobiliario, como  comparativos de propiedades, y guiamos alos clientes hasta el dia del cierre.
Ademas de ayudar alos clientes la compania esta contratando agentes que tengan su lisencia de bienes y raices vigente  ganando el 100% de su commision
Related Listings
4455 Military Trail, Suite 100,
Luis Rodea brings a fresh perspective on this industry! Real estate cannot be lost or stolen, nor can it be carried away. Purchased with common sense, paid for in full, and managed with reasonable care, it is about the safest investment in the world." –Franklin D. Roosevelt, U.S. President Luis has a dedication to finding
8961 Hypoluxo Rd., Lake Worth, Fl. 33467
Ramon has been a Florida resident since 1973, and a Real Estate Agent since 2015. One of the largest complaints you hear about Real Estate Agents is their lack of communication with clients. That is something you will not experience with Ramon. An experienced leader of many years in Customer Service with IBM, Ray is
5034 Seminole Pratt Whitney Rd, Loxahatchee, FL 33470
Combining my 10 years in the hospitality business for The~Ritz Carlton Palm Beach and 9 years in construction to deliver exceptional services catered to the clients needs.
250 South Australian Avenue Ste 1107 West Palm Beach, FL 33401
Marilyn Benvenuto is a Florida and New Jersey licensed Real Estate Broker Associate. She is passionate about her work. Her clients dream is her passion. Her personal years as a Real Estate investor , relocation experience, contracting experience and professional power team enable her to do everything much more efficiently and with experience. She is